As soon as one starts to think that the list of
celebrities
who have released their personal perfumes has been exhausted, there is always another
celebrity
who will ruthlessly destroy this delusion. This time it is
Shakira
, who has joined the society of celebrity-perfumers.
The singer has released the S by Shakira perfume. Its key notes are fresh wood, vanilla, amber, and jasmine. Shakira described this fragrance in the following way:
"The type of women who feel a connection with this fragrance would be independent and strong, but also a woman with a great capacity to love and a strong sense of who they are. It's for a woman who believes in herself."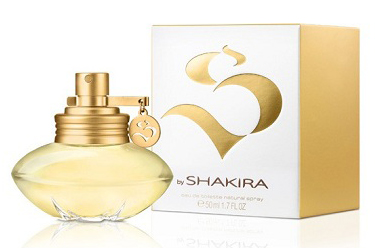 Like other celebrities, Shakira insists that she took very active part in the development of this scent. In particular, she ensured that the bottle captured oriental dance theme.