The well-known
makeup
artist
Pat McGrath
, who has been responsible for the models' makeup at Givenchy, Prada, Miu Miu, and Louis Vuitton shows, is one of those, who create beauty trends. She has shared some of the techniques often used at the shows and still applicable in real life. Some of them are suitable for every day, and some will help in creating an unusual bright image for the party. Here are ten tips given by Pat:
1. Louis Vuitton Makeup: Apply 10 Mascara Layers
During the
Louis Vuitton
show, the girls had 10 mascara layers applied on their eyelashes. If you use false eyelashes, you should first of all use as much makeup as possible on your own eyelashes. Otherwise, they will look patchy.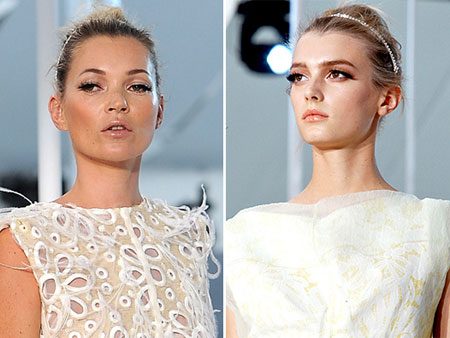 2. Miu Miu: Red Eye Makeup
At the
Miu Miu
show, the models had unusually red eye makeup. However, it is not so easy to reproduce it in everyday life since Pat used professional pigments. To try to replicate this effect, McGrath advises to use… a lipstick.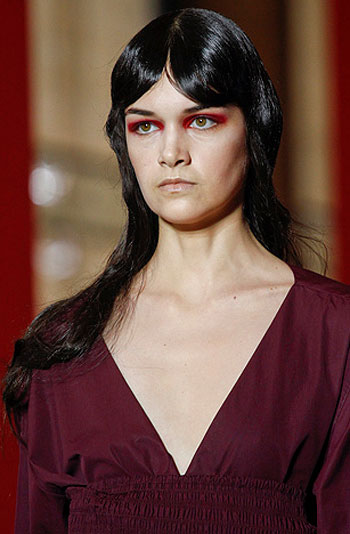 3. Mix 2 Blush Shades
To make the face more prominent, you should combine two colors of blush. Apply a lighter
blush
shade over the dark shade or mix two similar tones.
4. Stella McCartney and Calvin Klein: Nude Look
To have a "clean" and natural face, such as the models from the Stella McCartney and Calvin Klein shows, one firstly has to bring it to a perfect order, correcting the eyebrows, making the tone even and the lashes a little brighter. Pat points out that the "natural" face is never such at the shows. It requires much work to create a nude look.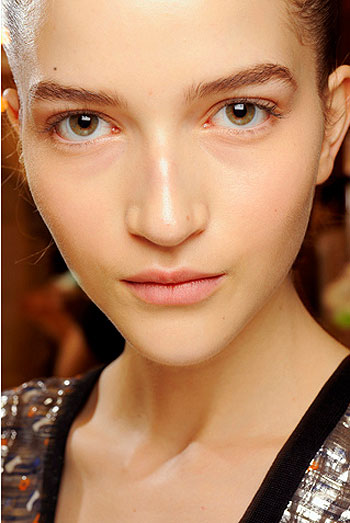 5. Tips to Make Lip Makeup Last Longer
In order to have shiny glossy lips for a long time, McGrath advises to resort to such a technique: first you should apply the base, then the lipstick itself and the gloss.
6. Shadow Trick
Pat uses the CoverGirl Intense Shadow Blast
Eye Shadow
both as a means of creating light shadows around the eyes, and as a liner.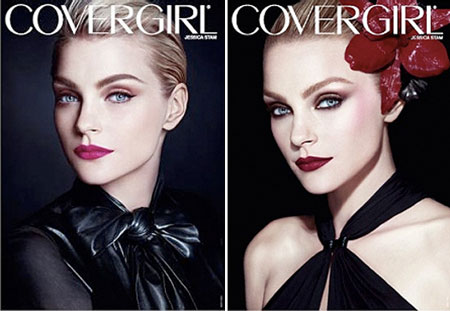 7. Natural Lash Effect
To make the
eyelashes
look natural, showing enough of the eyes and enframing them, it is necessary to use black mascara at the base of the eyelashes, and brown mascara at the tips.
8. Perfect Brows
Pat advises to contact the professionals in order to correct the shape of the eyebrows. According to the makeup artist, her primary task at New York Fashion Week is to correct the models' brows, and during the remaining part of the "fashion month" she just maintains their shape.
9. Brow Pencil Rule
Pat recommends to use a well-sharpened eyebrow pencil to apply it in the places with scarce brows. One should never use the black color since it looks unnatural; it is better to choose brown. Then one should align the color with a special brush.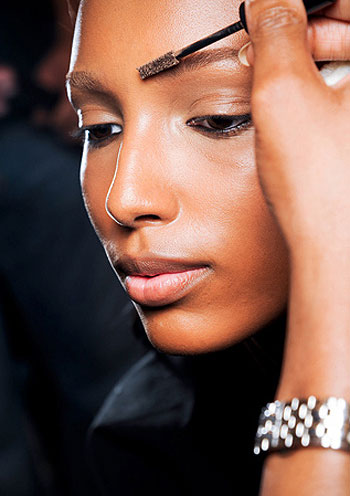 10. Lip Makeup Secret
Pat has also shared some secrets about how to use
lipstick
. If you like shiny red lips, as at the YSL defile, apply your favorite lipstick first and add some golden shadows on top of it. To create dark cherry lips, as at the Balenciaga show, one should use a dark red lipstick, then apply a little black all over the center of the lips with the help of shadows or a pencil and then mix it all to create an amazing theatrical effect.