Isn't it great when your moisturizing cream, bath foam, and even accessories smell like your favourite perfume? How do you find the following ides –
perfumed glasses
? French brand
Les Opticiens ATOL
, which produces glasses, has launched an interesting collection this summer.
It was created in collaboration with designer Adriana Karembeu; the collection is called AK Senteurs, and it features glasses with perfumed frames.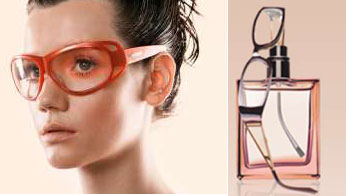 Interestingly, those glasses are transformers – meaning that you can buy a whole set of scented frames (different designs and scents) and combine to match your mood.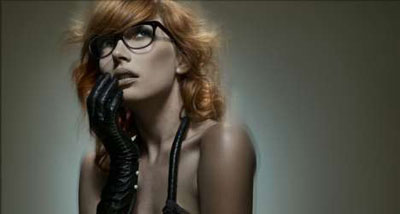 The collection contains four scents corresponding to four colors of frames:
• Coquette, red color, perfume – floral notes
• Ile aux baisers, perfume – mango and citrus notes
• Chocolat – notes of chocolate and vanilla
• Adriana, purple color, perfume – spices and sweet notes.